Here it is, the Taran Tactical Glock 34 Combat Master. This limited edition gel blaster is the first ever electric pistol to come with a full metal internal gearing, full metal TTI slide and insane instant response blowback.
The quality and craftsmanship of this pistol has never been seen in the electric world before. The technical work required to create this masterpiece has been almost a year in the making and now finally, it is ready for the true, serious enthusiasts to take ownership.

Each blaster has its own individual unit number engraved, so you know your blaster is one of a kind and never to be replicated. If you see this item still available and not sold out, you will want to strike quickly, because once they're gone, they're gone for a long time.
Features:
- Full Metal Internal Gearing
- Metal Magazine Extension/Battery Cover
- Metal Magazine Release
- Metal Taran Tactical Innovations G34 Slide
- Metal Magwell Flare/Grip Extension
- Green Fibre Optic Front Iron Sight
- Extended Gold Metal Barrel- Electric Magazine Fed
- Upgraded High Powered Gold Motor
- Extreme Blowback Feeling
- 11.1v Battery Standard
- Trigger Safety (Like Real Glock)
- High Capacity Magazine

Included:
1 x Brand New TTI Glock 34 (John Wick) - Gel Blaster (Limited Edition)
1 x G34 Gel Ball Magazine
1 x 11.1v Rechargeable Battery
1 x Super High Quality Safety Glasses
1 x USB Charging Cable
1 x Metal Magazine Extension/Battery Cover
1 x Metal Magwell Flare/Grip Extension
1 x Metal Taran Tactical Innovations G34 Slide
TTI Glock 34 Launch Video!
See the official launch video for the TTI G34 Metal Pistol
Never Seen Before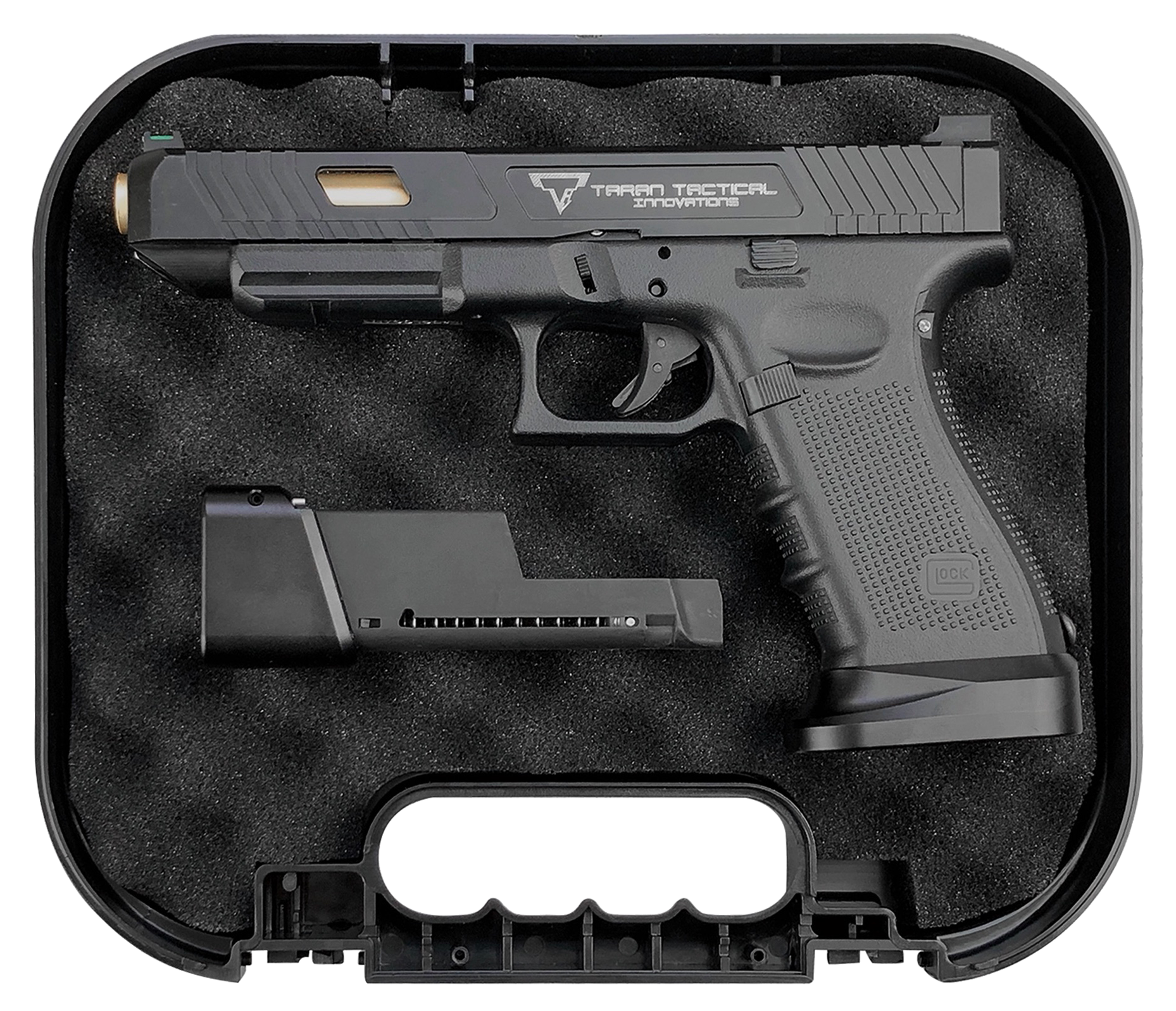 All New Designs

Serious Blowback

Heavy Metal Features

Rock Solid Construction
To create a blaster that is truly breath taking, you can not copy and paste someone else's designs. There has never been an electric pistol with metal gears, a metal slide or even with John Wick styling. This pistol has all three.
You can be assured that this gel blaster is one of a kind, it is the definition of custom made. With only 400 units, you know a lot of work and care has gone into every single piece.
The blowback of the TTI G34 is a truly intense experience all thanks to the super high powered gold motor allowing the slide to pull back within 1 millisecond of the trigger being pulled. Accompanied with a custom designed unequal spring to assist with heat reduction and increased power, the G34 has top of the line responsiveness, never before seen.
The TTI G34 has a SERIOUS amount of metal on the inside and outside of the blaster. A full metal TTI designed slide, full metal internal gearing, metal magazine release, metal mag well flare and metal gold coloured barrel just to name few metal parts. This is easily the heaviest electric pistol on the market to date.
With time comes quality, with quality must come durability. The G34 flaunts metal components where it matters - magazine release, slide release, iron sights, locking pins, magazine base and more. Heavy use areas designed to last, that's our promise.
John Wick Inspired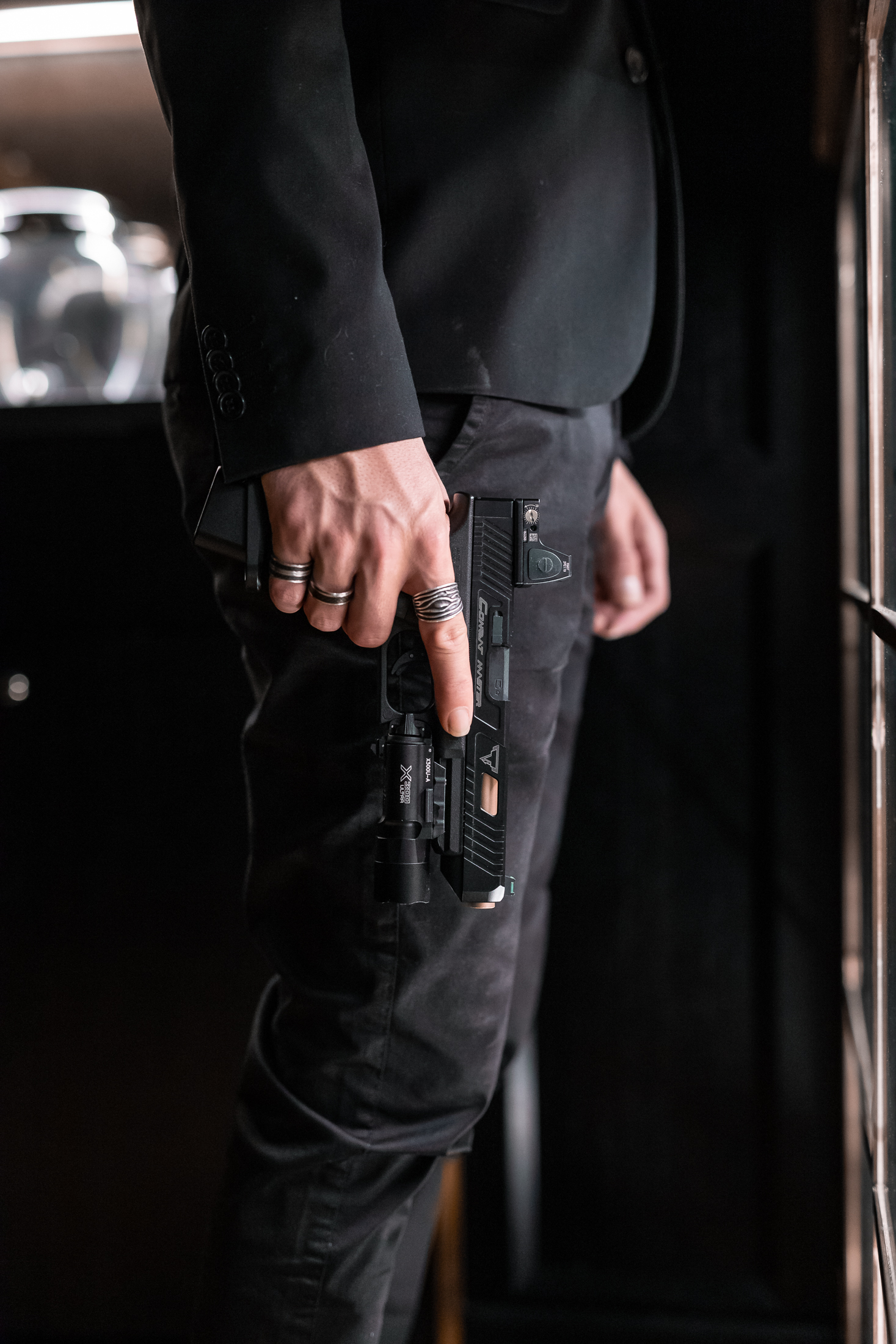 John Wick Inspired
**The Exclusive Taran Tactical Glock 34 Combat Master** is professionally designed and inspired by the action movie legend, John Wick. Seen in the 2nd film in Rome, the Glock 34 is the go to pistol for Wick. This Gel Blaster version follows almost 1 to 1 the specifications of the real steal version, and does not dissapoint.
Limited to 400 Units
**#1 to #400** - that is the super limited availability of the G34. Each blaster has it's unit number engraved on the underside, so every blaster is different, no two are the same. Nothing says rare like extremely small production numbers, and individualised engraving.
Limited to 400 Units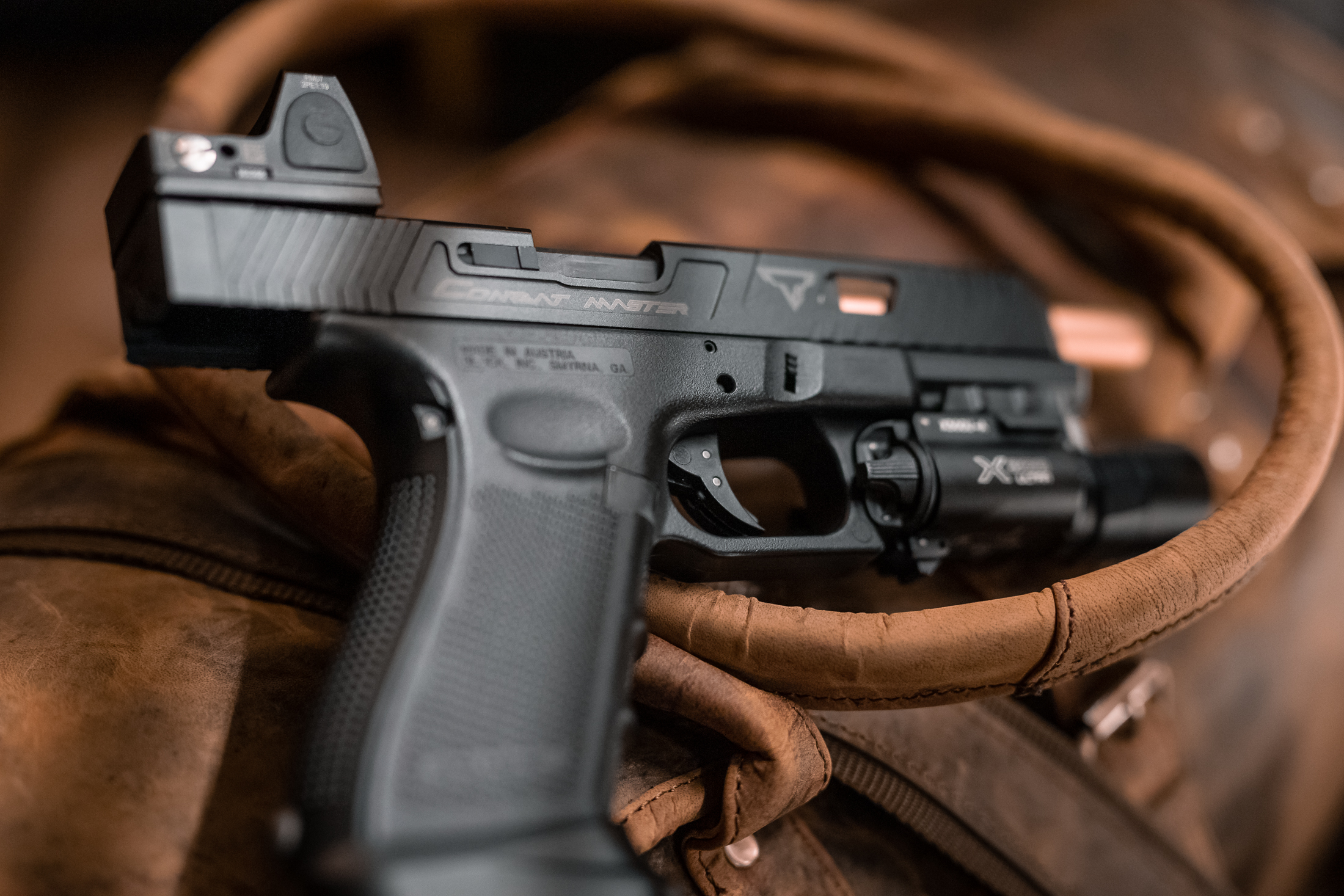 Attention to Detail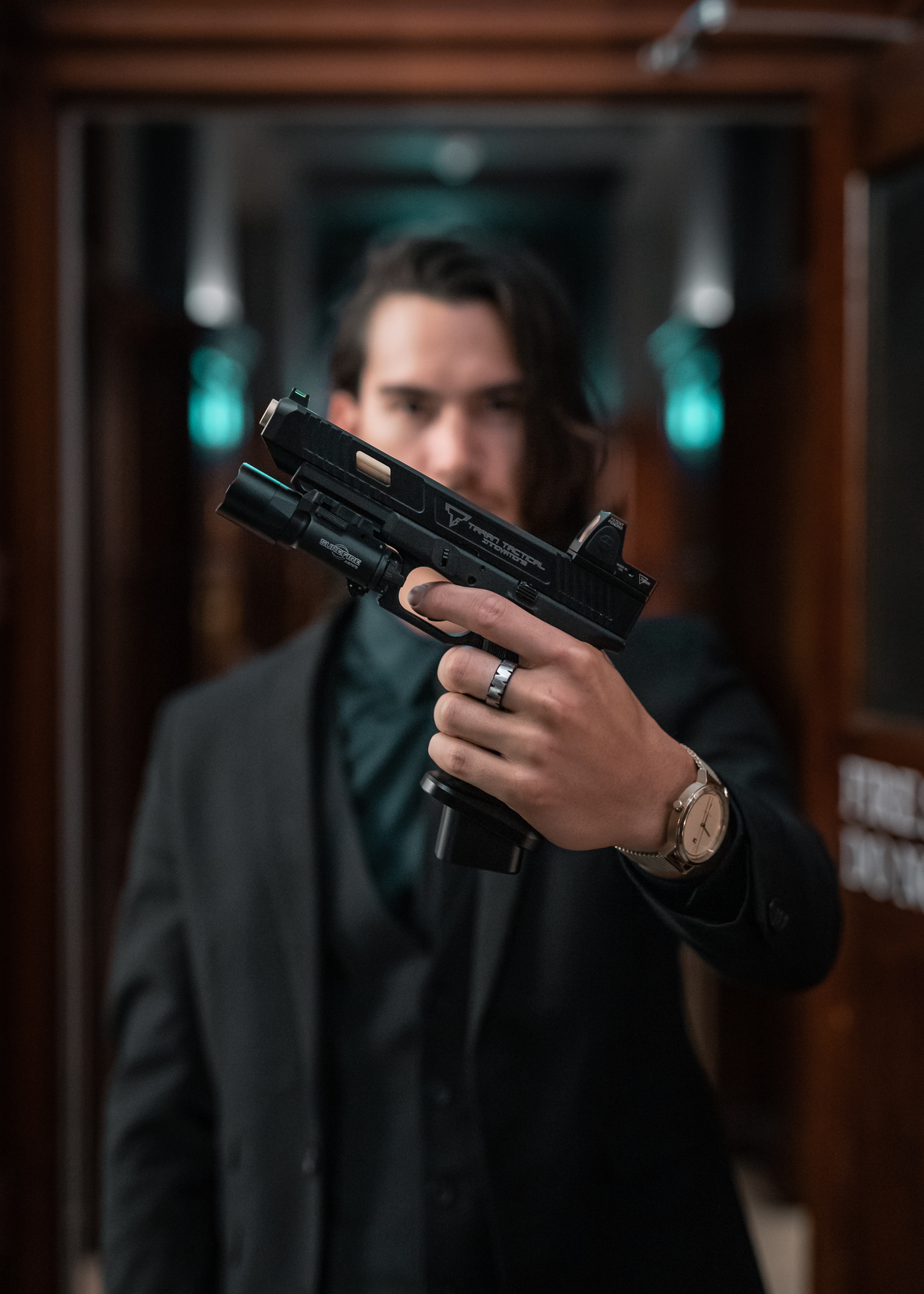 Attention to Detail
**With time comes precision.** The Glock 34 being the first of it's kind we have taken the time to ensure that every little detail is crisp and true. Rest assured that your pistol is never before seen, and likely never to be replicated.
Heavily Upgradeable
**The foundation of a Glock 34 with the versatility of an M4 rifle.** Some of the upgrades include RMR sights (http://https://www.tactoys.com.au/products/rmr-sight-for-gel-blaster?_pos=1&_sid=f57751b47&ss=r), tactical underbarrel torches (LINK), picatinny laser/scope rail mounts and a whole lot more.
Heavily Upgradeable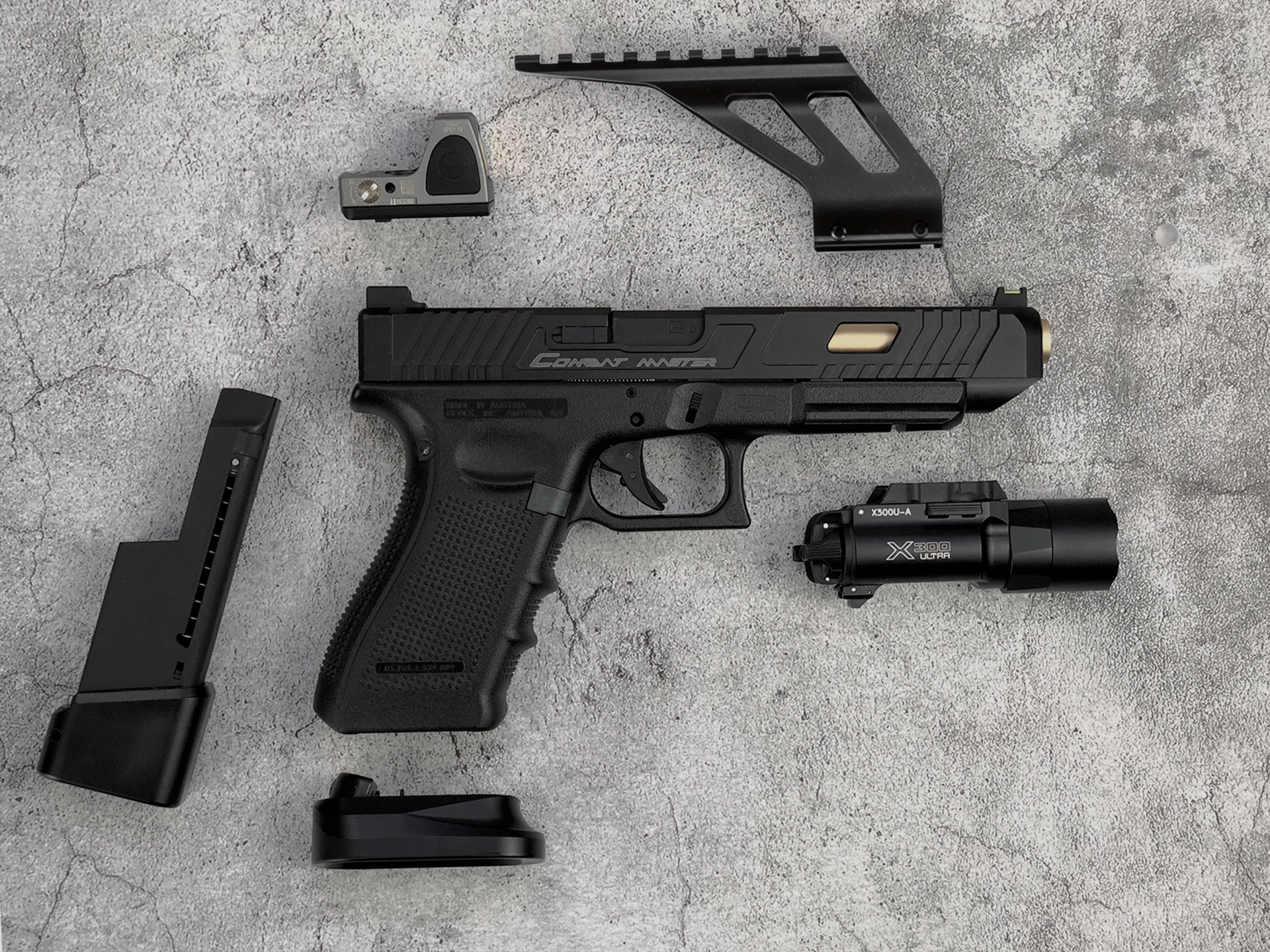 Limited Edition TTI Metal Glock 34
Get Yours Today