This product is for use for a prop, display or spare parts only (internal parts may vary in terms of condition)

Blaster does not come with any accessories or battery. 
This is sold as non functional and not brand new. There are no guarantees, no change of minds, no refunds for "mistaken purchases" and we do not accept requests. All goods are sent at random.
SKD Glock 18 Gel Blaster Review
Find out everything you need to know about the Glock 18 before you buy it!
The Original Electric Pistol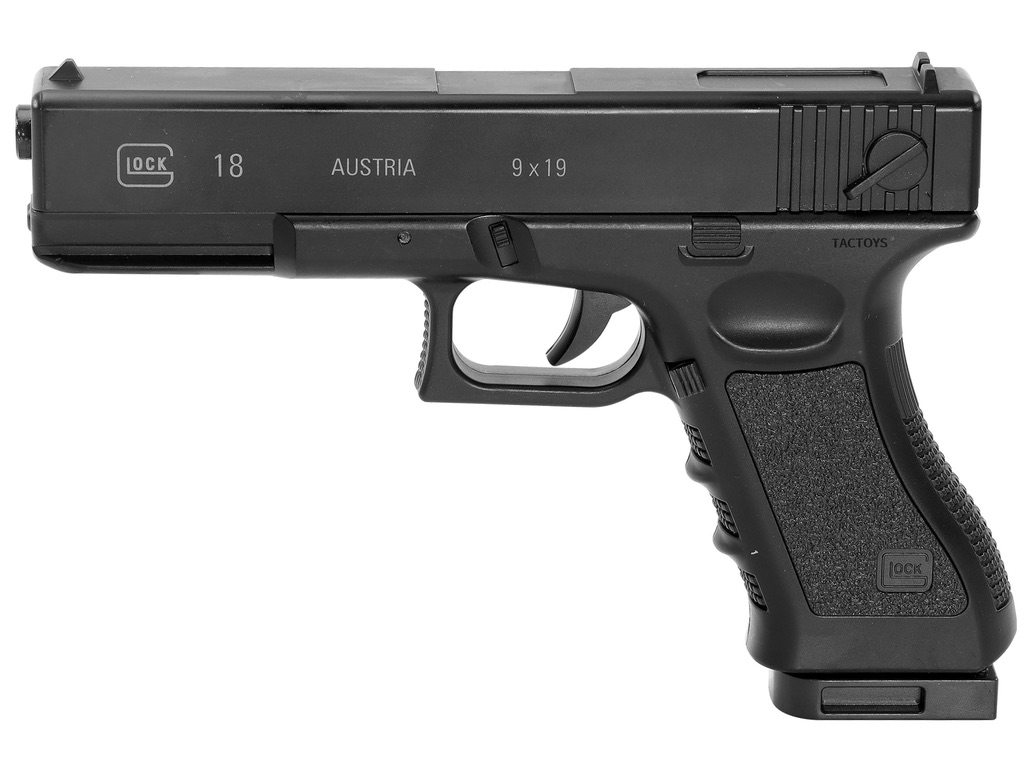 Select Fire Modes

Blowback Slide

Magazine Prime

Upgrade Options
The Glock 18 was the first electric pistol to have select fire and it changed the game. You can switch between single shot and full auto with the simple click of a button.
In an attemp to replicate the real Glock 18, this gel blaster version has a blowback feature that pulls the slide back and then forth when you pull the trigger. It is a great feature to have if you want the realistic feeling.
To ensure you do not dry fire and miss the target, the Glock 18 features a magazine prime which feeds the gel balls up into the blaster so that every time you pull the trigger, a gel ball fires.
Not only is it a great stock blaster, but the Glock 18 also has the ability to run an extended magazine and a drum magazine. The drum magazine can hold up to 300 gel balls at once. You can also attach a laser on the 20mm railing underneath the front end.
Attention to Detail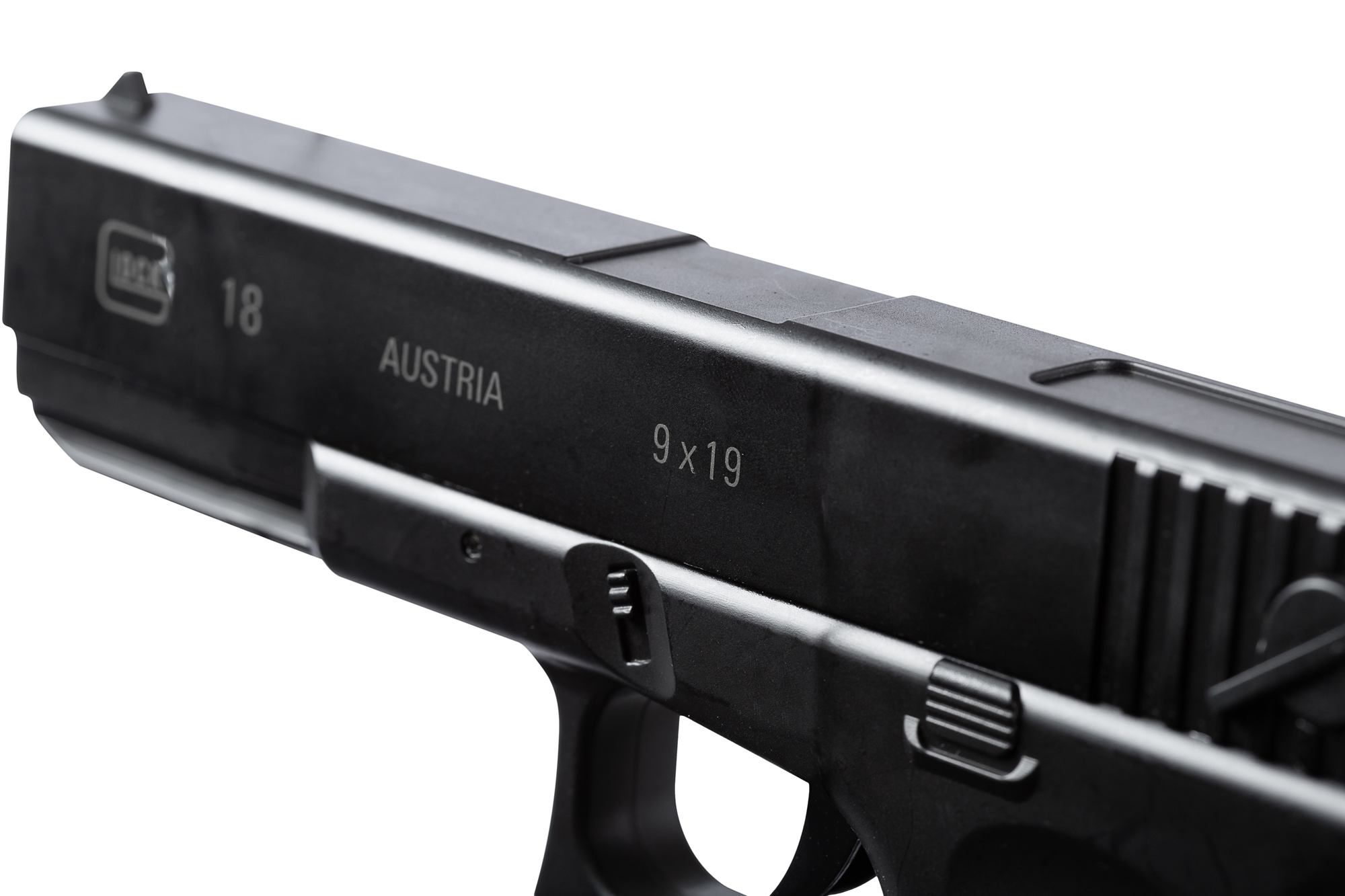 Attention to Detail
Yes it has a very low price, however this does not mean you miss out on the finer details. The Glock 18 has everything you would expect on the blaster when comparing it to the real thing. This blaster is so well designed, it is even used in movement training scenarios for security personnel.
Ergonomic Pistol Grip
Feel every small bump of the grip when you are holding this blaster. Professionally designed to help you grip the Glock 18 even when your hands are sweaty or you are drawing your pistol quickly.
Ergonomic Pistol Grip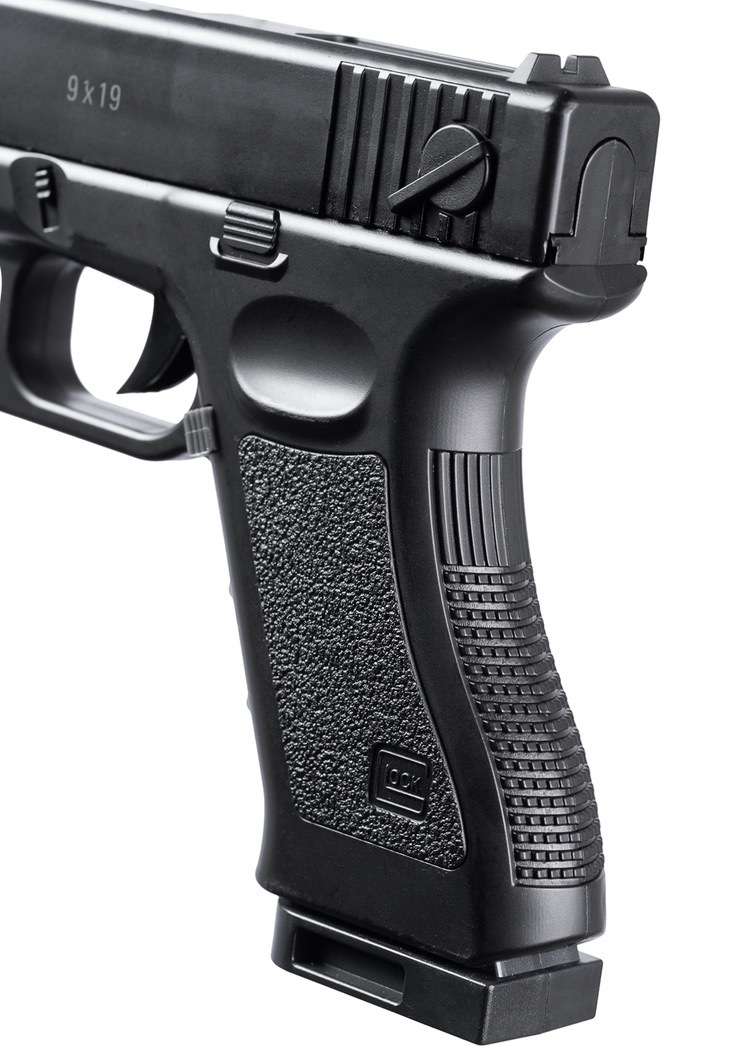 Full Black - No Orange!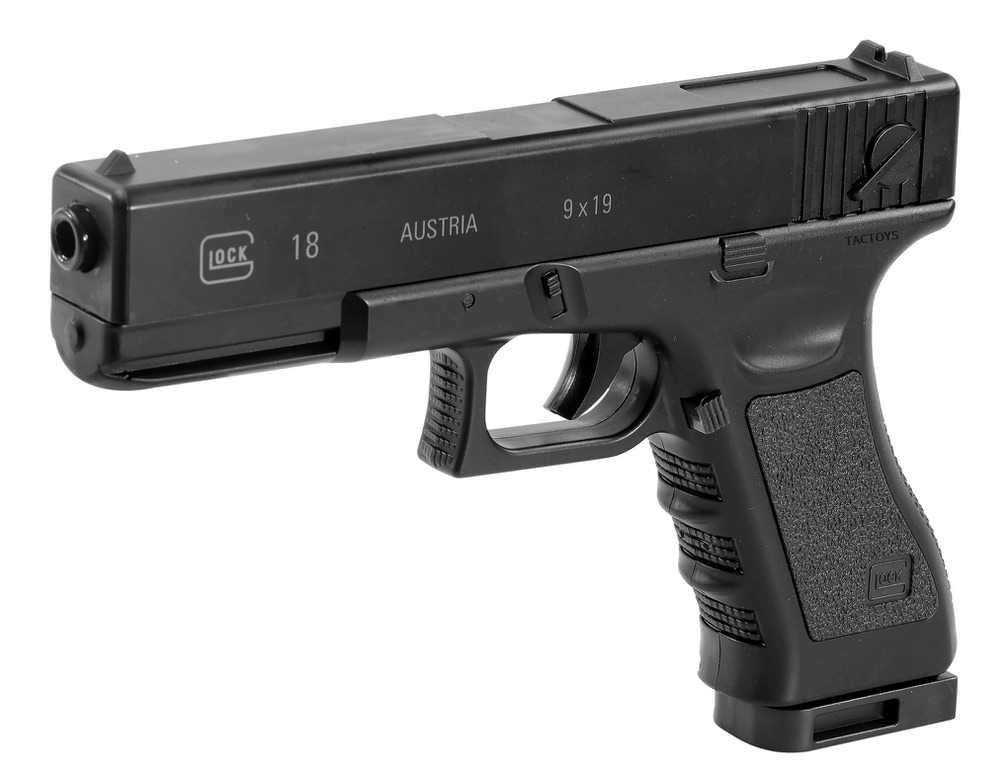 Full Black - No Orange!
In previous editions of the Glock 18, it features orange accents including orange trigger and orange barrel requiring you to purchase an extra blackout kit and fit it youself to replace them. Now, the latest edition comes with everything black and it looks amazing!
Everything You Need
The Glock 18 features everything you need to get started. From gel balls (we recommend buying more), safety glasses, USB charger and magazine, you only need to charge your blaster, hydrate the gels and you are ready to play!
Everything You Need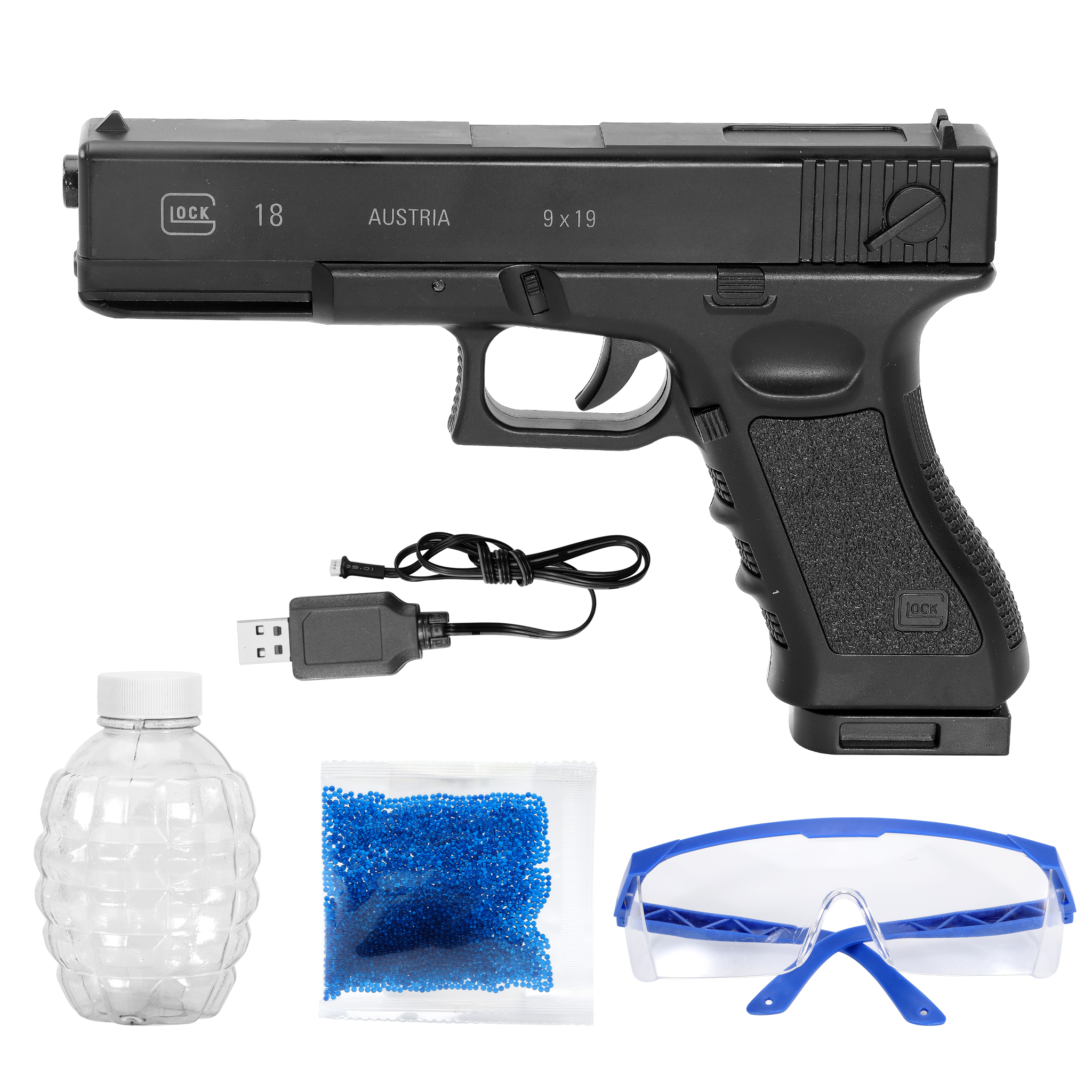 The SKD Glock 18 - Essential Blaster
Get Yours Today