The M4A1 V8 Gel Blaster is the most popular gun in the gel blaster range. It has the best out of the box performance for the price and is highly modifiable. If you're an enthusiast or purchasing your first gel blaster, this model is the favourite amongst people for the value.

- Magazine Fed
- Removable Accessories
- Full nylon gearbox
- Nylon gears
- Safety switch
- Extendable butt stock
- High capacity magazine
- Material: ABS
Included:
1 x Brand New M4A1 V8 Gel Blaster Ball Gun
1 x High Capacity Gel Ball Magazine
1 x Removable scope
1 x Front sight
1 x 7.4v rechargeable battery
1 x USB charging cable
1 x Muzzle
1 x Orange Muzzle
1 x Safety glasses
Power Type:
Li-on / Li-Po - Battery (Included) 
Upgrade to 11.1V Battery for up to 50% increase in firing rate. Go to:  
Performance:
Approximately 250 FPS

Firing Range:
30+ Metres
Recommended Gels:
7 - 8mm. To purchase the best Gel Balls for this blaster go to the link below:

Warranty Length:
30 Days (Entry Range)
 Please note this product is a Toy. 
M4A1 V8 Gel Blaster Review
Find out everything you need to know about the V8 before you buy it!
The Foundation
Designed to Last

Upgrade Anything

High Capacity Magazine

11.1v Battery Ready
With it's high quality ABS and Nylon composite body, twist lock buffer tube and handguard and full nylon internals, the V8's purpose is to work every time the trigger is pulled, no questions asked.
The V8 was the pioneer of gel blasters. This blaster truly made the sport what it is today. With that being said, if you wanted to upgrade any part of this blaster, it will likely be available on the market. From the smallest parts like the muzzle, to the entire buttstock, receiver or handguard, you can do it all.
The V8 comes standard with a 200 gel ball magazine. However, you are able to upgrade to drum magazines that hold anywhere from 800 - 1000 gel balls at once. This is the benefit of having a foundational blaster.
With it's full nylon internals, the V8 allows you to run an upgraded 11.1v battery straight from the box if you wish (without having to worry about stripping your gears)!
Select Fire Modes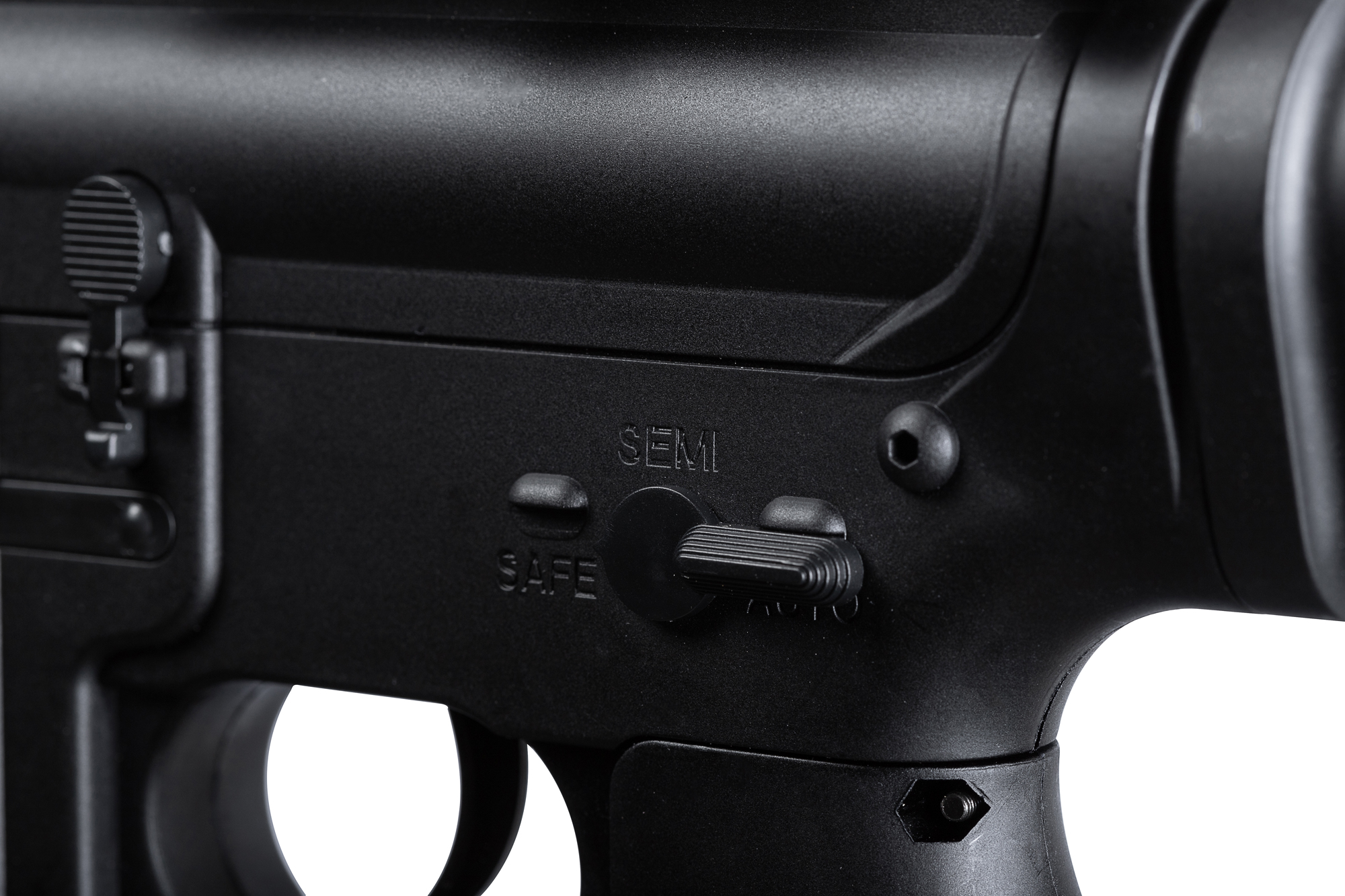 Select Fire Modes
The M4 V8 has two fire modes. It has SAFE (no firing) or AUTO (continuous firing). Most people wonder why it does not have SEMI AUTO and that is understandable. We like to put it this way - if someone is firing at your in full auto, will you fire back in single shots? Probably not. SEMI is great to have for a novelty, but when it comes down to business, it is not needed.
Super Upgradeable
Whether you want to add a torch, a foregrip, a laser, a new sight or even completely change the length, material or style of your handguard, you are able to do that on the V8. Internally and externally, the V8 is known to be one of the easiest and best blasters to upgrade to how you like it.
Super Upgradeable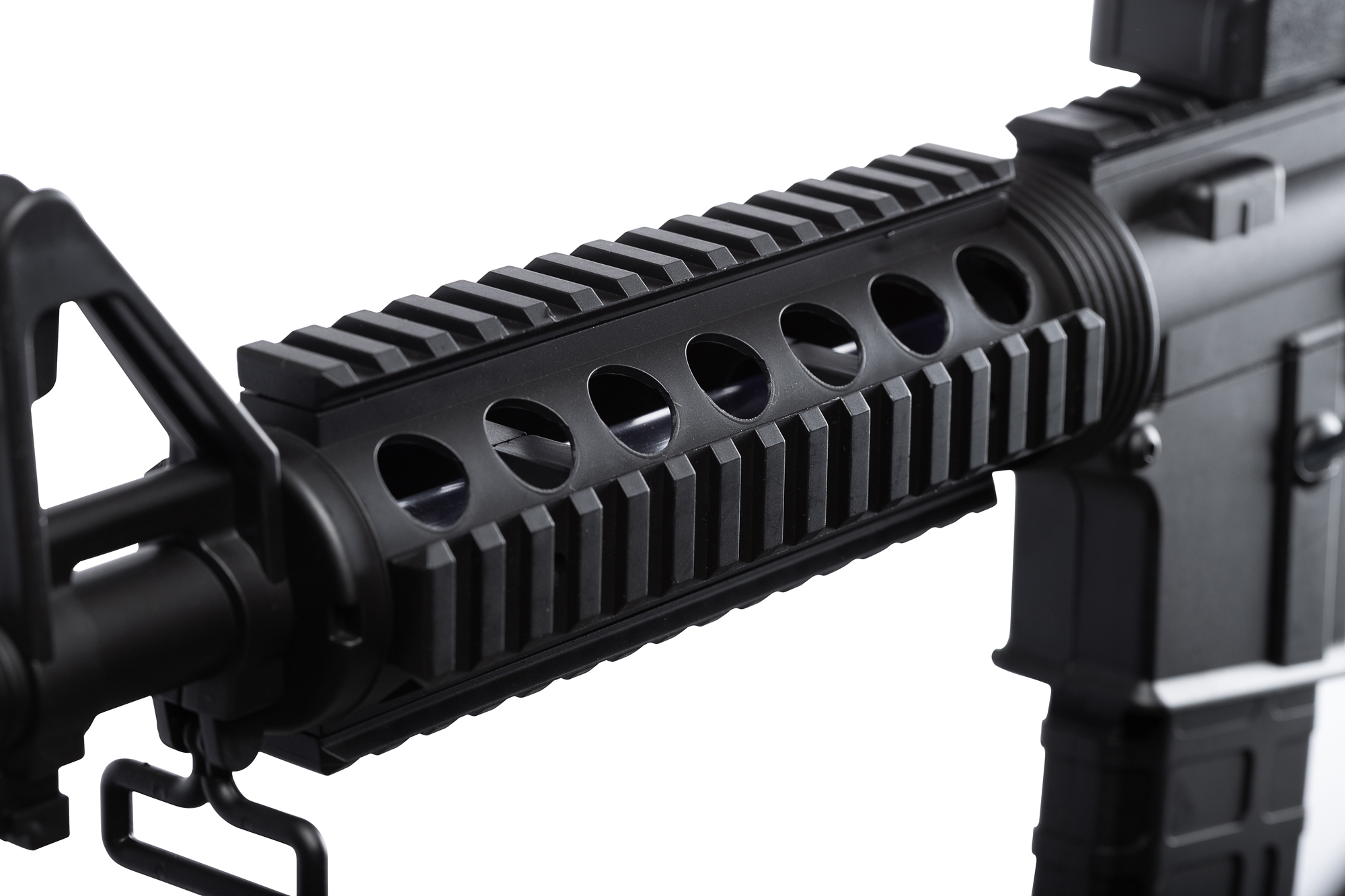 Attention to Detail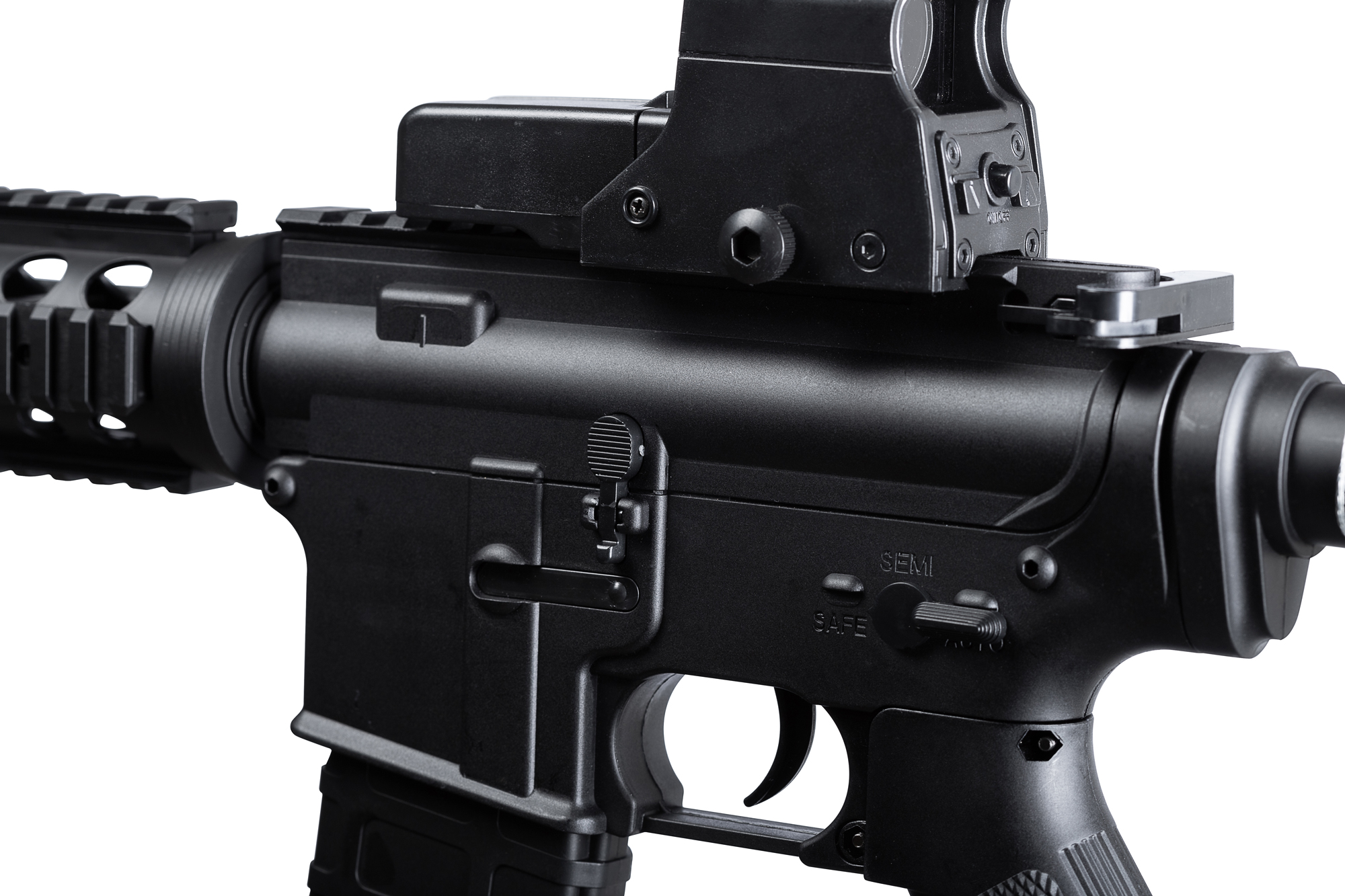 Attention to Detail
For the price, you would expect something quite basic like a Nerf Gun, but what you get is so much more. From the size to the accessories, the V8 brings realism and fun together for a tiny price.
Everything You Need
Saftey glasses, USB charger, 7.4v battery, tester gels, magazine, sight and more. The V8 is stacked with starter goodies!
Everything You Need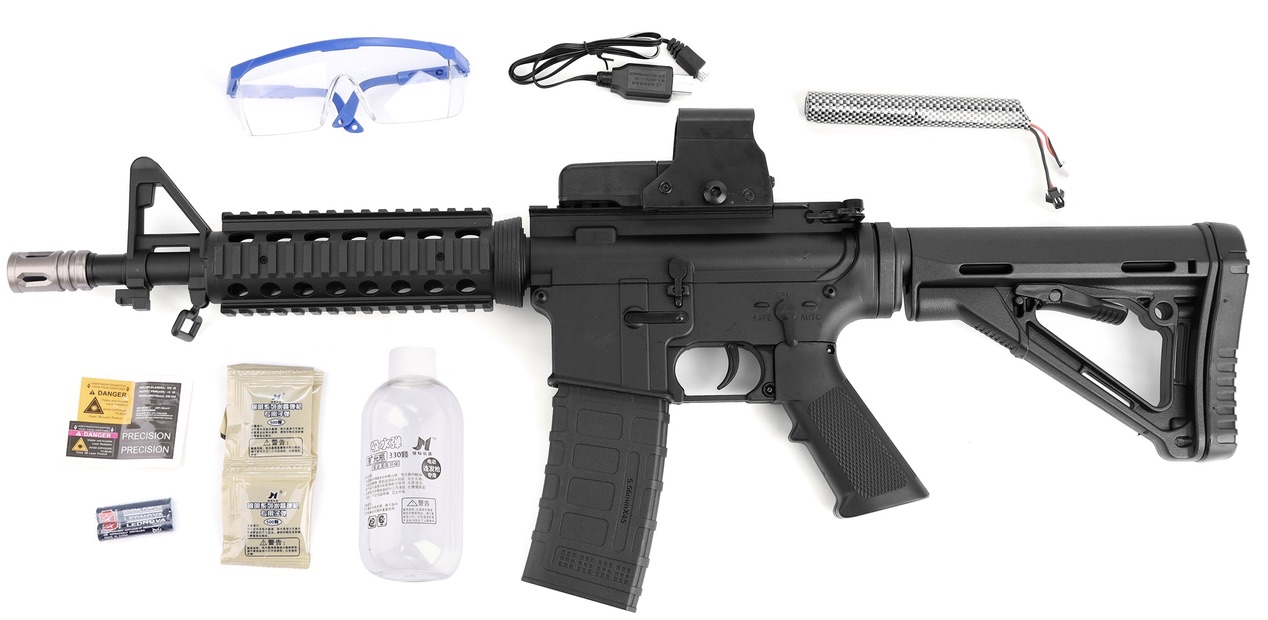 The M4A1 V8 - The Foundation
Get Yours Today