The RX AKS 47 is one of the most realistic Looking AK's available on the market. If you're an enthusiast, or purchasing your first Gel Blaster, this model is a killer blaster to have in your arsenal.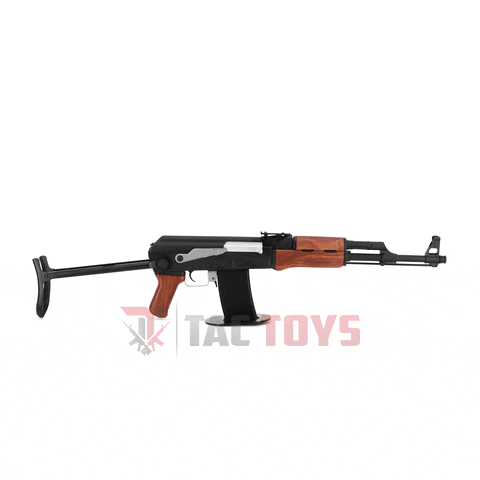 Features:
- Construction: Nylon/Metal
- Gears: Metal
- Functional blowback & Charging Handle
- Magazine fed
- Safety switch
- High capacity magazine

Included:
1 x AKS 47 Gel Blaster (Metal Gears)
1 x Magazine
1 x 11.1v Battery
1 x Front iron sight
1 x Safety glasses

Firing Power:
Approx 250 FPS
Recommended Gels: 
7 - 8mm. To purchase the best and hardest Gel Ball go to the link below: https://www.tactoys.com.au/products/ronin-10-000-gel-balls-ultra-hard-consistent
OR
https://www.tactoys.com.au/products/titan-2-0-10-000-gel-balls-extreme?_pos=2&_sid=44cf6c73b&_ss=r


Firing Range
25+ Metres

Warranty Length
3 Months (Mid Range)
Please note this product is a Toy.